Alexander Dragan is a Odessa-based illustrator, who got his professional start working in the design industry and in television. This year constituted his breakout with his growing from being a newbie to being a self-sufficient author in less than 5 years on the illustration scene.
Alexander Dragan's first book is called "The Best Curtain in the World", which he both wrote and illustrated will be out this winter from the Ukrainian `Ranok` Publishing House. This is a profile of the hot up and coming young illustrator.
Dragan first began to demonstrate his interest in illustration in 2008-2009.back when the Youtube video site first began to develop. At that time there appeared large projects, such as the `Machinima` project, which is a well respected platform for animated video. Dragan first began to tinker with the platform when it was still possible to upload amateur works to the site, in order to be included to the content list. If representatives of Machinima were interested in the work, they could offer a contract and set a young animator on the path to professionalism. He set himself the goal of trying to get that contract and decided to learn more about animation so that he could  create his own material. So after he made one video, it was included in the content. This was followed by a second video, and after several attempts he was given a contract and spent two years working with the company.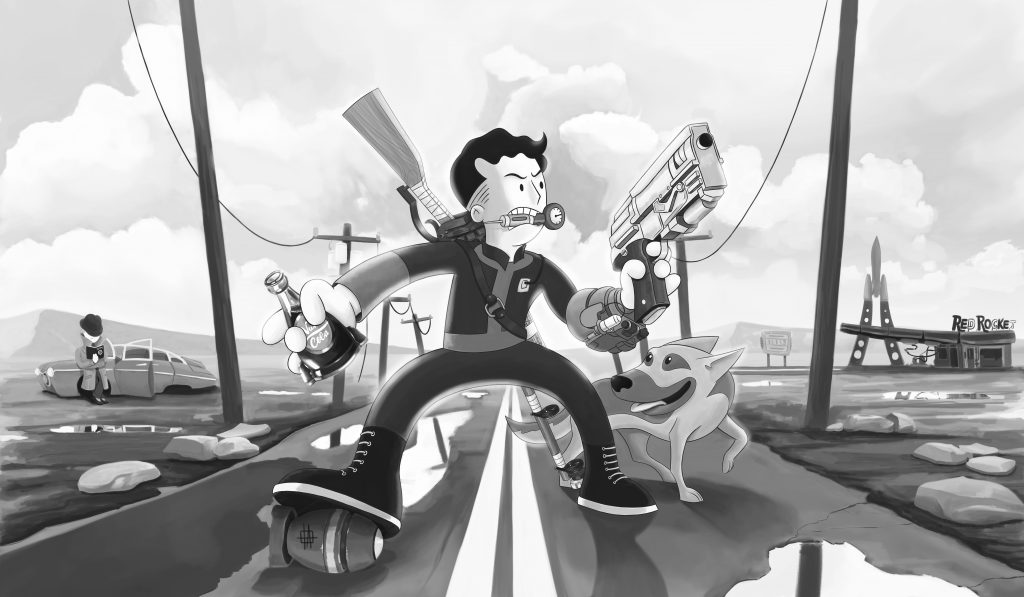 As time went by he began to understand that what he was doing, however much he might like the work, did not constitute a solid or serious career path. That is when he decided that it was time to develop new skills and move on. It was thus that Dragan began to look for a place to study. At first, he searched for an appropriate arts institution in Odessa, he wanted to find people with whom he could shoot art film videos with. But his attempts to find an institution in which he felt comfortable were not successful. So he moved to Kyiv to continue the search.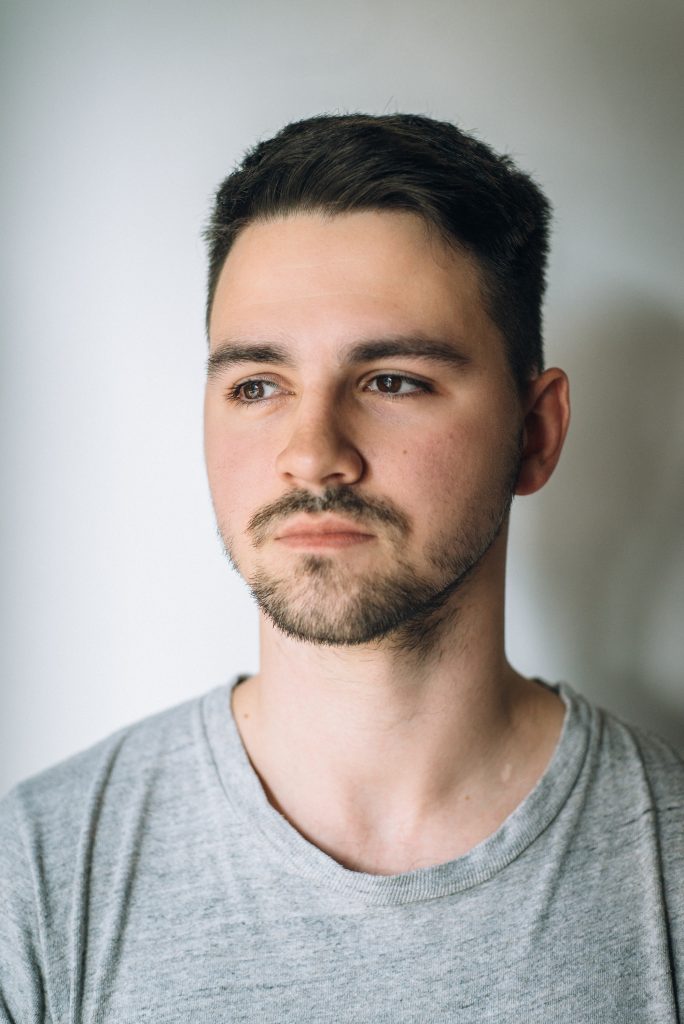 Indeed, that slow process of looking for an institution to welcome him ensured that Dragan`s career development would not follow the typical path. He first found a school to attend in Kyiv, when the Inter TV channel sent him to attend a training course for future television employees. He passed the rigorous selection process and having completed the training began working as a cameraman for the MTV Ukraine, and shortly after that worked for the music channel M1. Yet by that time he had already realized that television is a preternaturally complex media to work in, one with a radically stressful environment that often does not give back as much as it demands from the individual. So after a bit of thought he went back to Machinima and returned to the animation and design sphere. The perfect and logical synthesis of all of these interests would naturally be illustration.
But there was a problem. Dragan could not yet draw very well at this point. His every image resembled that of an ordinary child's drawing. He began to search for an illustrator, to whom he could describe what he wanted to be drawn. Sadly, he did not find anyone who could help and so bean to talk to students of the art school in order to figure out what he could do. It quickly became apparent to him that if he wanted something to look as it did in his imagination, he would have to draw it himself. The realization pushed him to learn how to draw. He did not take art classes or private tutors however. Basically, he studied the craft by himself, while listening to artists whom he had admired talk about drawing. Thus he bagan on his his path to becoming a professional illustrator in 2013, which like any artist journey, he continues to walk along to this very day.
So far, Alexander has advanced fairly quickly in developing his own signature style. It is a truism that working in a creative industry will always be challenging and hyper competitive. In the arts one can not just tread water, without grand goals and an equally grand sense of one commitment to craft, one is slated for failure.  An illustrator who works for the sake of working rather than for developing his distinct style often adapts to the style of the customer or it can be done by an illustrator who is at a certain stage in the career, which requires this adaptation. The illustrator who lives at ease with his own creativity and for whom the assignment represents something more than a mere job, is the only type of person to come out with a personal, authorial style. After that clients who only  want to work with someone with a particular style will gravitate to them.
Thinking about the state of design and illustration in Ukraine today, Dragan theorizes that the illustrator from Ukraine should never agree to only work in a narrowly national context. All illustrators or designers, like artists everywhere, take inspiration and support from many from different places and movements, and the best work now being done, is being done on an international scale. Dragan feels confident and knows what he wants to be doing in the near future. He has many ideas for his own projects and in the meantime he for now, he works with SmashBits Animation House, which creates content for different visual platforms such as the internal Disney frameworks.  And he does not plan on stop, there is much more to create and to share with the world.