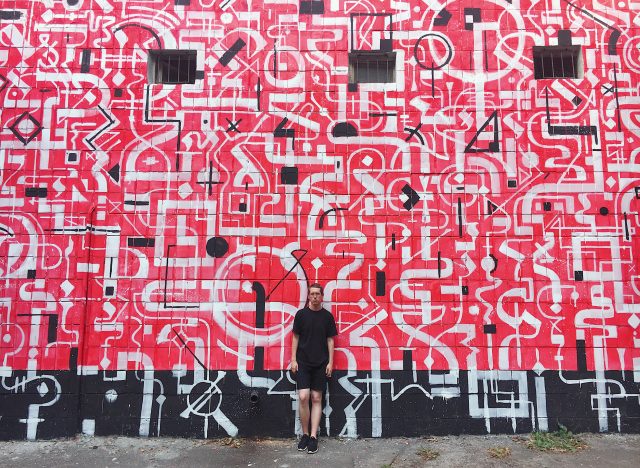 When I arrived at central Kyiv's Zigzag cafe, Taras Makar was already seated at a table, intently scribbling away in his Moleskine. As I approached, I saw the word "Zigzag" written in a wavy font that resembled Arabic.
"Wow! The cafe should return to its traditional 'Eastern' cuisine and pay you to do the rebranding", I joked. But there's a bit of truth in every joke, as the old saying goes. For over four years, Makar has worked as a calligrapher. His largest project recently debuted at the Brave! Factory festival of electronic music.
By historical standards, Makar has a highly paid and fashionable trade. Today, however, he's one of a rare breed: a calligrapher who has turned his passion for the art of beautiful writing into a career. But now there are indications he may be at the forefront of an up-and-coming trend in Ukraine and possibly Eastern Europe.
Endangered Art
Calligraphy has a storied, international history. In different eras and societies, beautifully crafted letters have adorned everything from illuminated manuscripts and places of worship to correspondence and works of literature. However, a decade ago, as in much of the post-industrial world this art form was little more than a hobby in Ukraine.
History had made short work of calligraphy. In the Soviet era, there were no specialized institutions to preserve and spread the art form. And by the 21st century, digitalization had ensured that fonts would be predominantly computerized. As of 2013, there were only around 20 professional calligraphers in all of Ukraine.
However, in other countries, calligraphy had lived on and even flourished. Practitioners carefully guarded their craft. For example, the United States has had an organized community of calligraphers since 1986. And specialized schools and professional organizations have popped up all across Europe, with the strongest in Belgium and Italy.
Additionally, automation and computerization have caused a backlash: now, designers desire something organic — not a template, but handcrafted and unique fonts. For others, calligraphy satisfies a desire to turn something often taken for granted — writing — into a visual art form.
"Personally, I don't like my handwriting at all. Usually, I can't even make out exactly what I wrote", Makar says. "But with calligraphy it seemed different. Each letter is drawn carefully, accurately, and with the most minute details".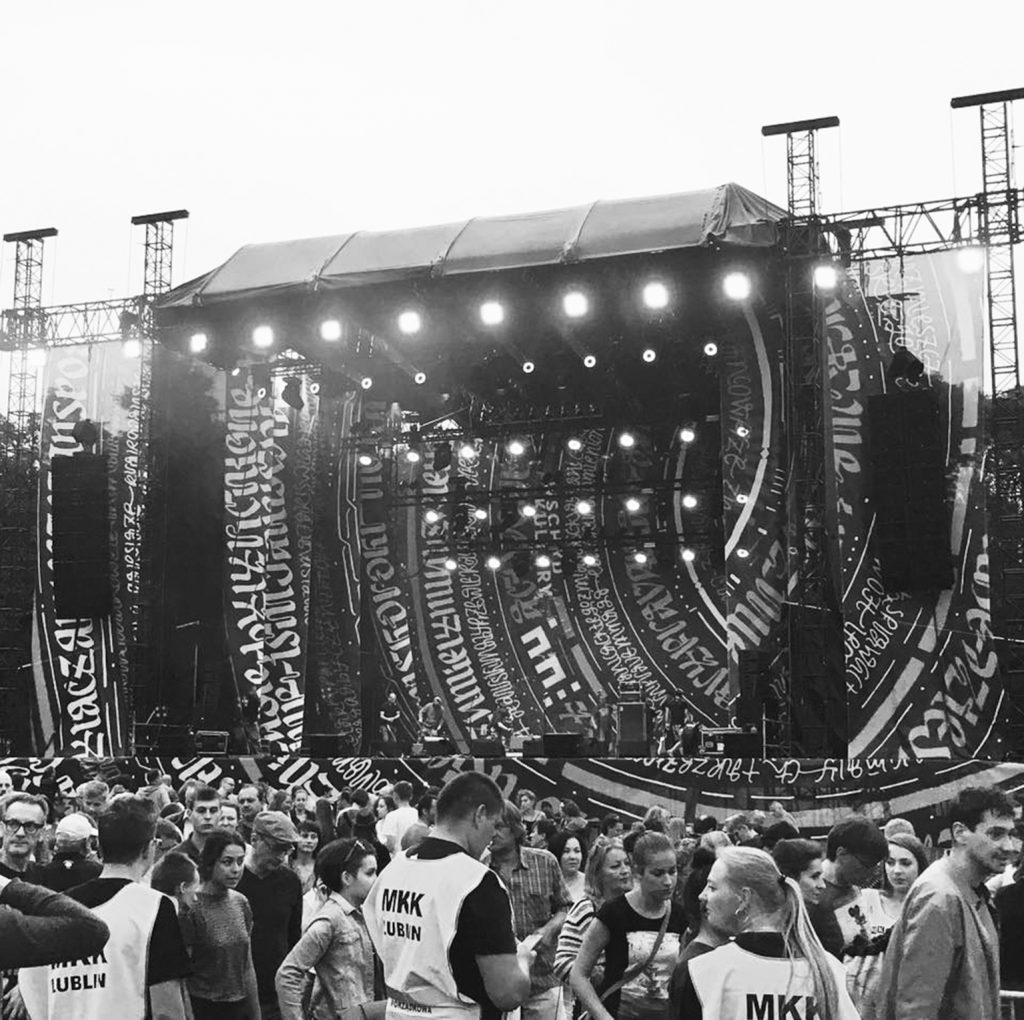 New Wave
For all his talent, Makar is far from a traditional calligrapher. Many of his works fall into the genre of "calligraffiti" — the mixture of calligraphy and graffiti inspired by Dutch artist Niels Shoe Meulman. That combination forces Makar to overcome the challenges of two separate, complicated genres.
"For me, making graffiti is like running a marathon — hard work on every level", he says. "And calligraphy is a sprint: you must swiftly write every detail".
Despite the inherent struggles, new, innovative adaptations of calligraphy are part of the reason why the art is undergoing a revival in Ukraine. Kyrylo Tkachov — a graphic designer and the founder of the "Prostyr lyter" calligraphy, font and book festival — also credits this newfound popularity to Vasyl Chebanik and Vitaly Mitchenko. The two masters of Ukrainian calligraphy have worked extensively to teach the art to others.
But, on its own, that wouldn't be enough. Calligraphy is also successfully adapting to the 21st century, particularly in Kyiv. "Design studios are [now] desperate for young talent to work on their commercial projects", Tkachov says.
Dedicated calligraphers have increasingly sought ways to monetize their favorite pastime. The most successful options include working with advertising companies servicing local and international brands, creating logos, developing book covers, sketching tattoos, designing t-shirts, and participating in exhibitions in Ukraine and abroad. This has helped to introduce calligraphy to a wider audience.
Tkachov is one of the few Ukrainian designers who turned calligraphy into a profession. He regularly conducts intensive courses on calligraphy, develops prints and experiments with calligraphy, typography and lettering. His most notable recent project is creating the logo for the Ukrainian Ministry of Science and Education. He has also developed a font for the city of Dnipro, and also plans to design one for the city of Lutsk. And all of Tkachov's work is based upon pencil sketches and calligraphy.
Old, New Graphic Design
"When you possess technique and skill, there's no difference between writing on a small leaf, a huge wall or even a human body", the illustrator and calligrapher Victoria Lopukhina told The Odessa Review.
She should know. In tandem with her sister Vitalina, Lopukhina created the calligraphy used on the Chernihivske brewery's limited edition "Ukrainian Song" beer cans. The design reflects Ukrainian folk and popular songs and was produced in the traditional colors of Ukrainian national embroidery.
The project was more a labor of love than job for the Lopukhina sisters. Victoria compares lettering to marksmanship: intense concentration is critical in both shooting and calligraphy.
"No matter what you have — a sharp, flat pen or an experimental instrument — it won't cut it if you are doing calligraphy without the drive and desire to create and improve", she explained.
So far, the arts community itself remains the wellspring of appreciation for calligraphy. But public interest is growing day by day. Thanks to the internet and the media, designers, decorators and artists aren't the only ones who see potential in this ancient art form. Now, even ordinary Ukrainians are signing up for specialized calligraphy courses.
In 2017, Ukrainian calligraphy is more alive than ever. It's visual texture, detail and linearity give people a genuine sense of individuality so often lacking in the world of word processing and social media. For that reason, popular calligraphy-inspired artists like Makar are certain that the art of "beautiful letters" will never die.
Nastya Yakovykh works in Public Relations.