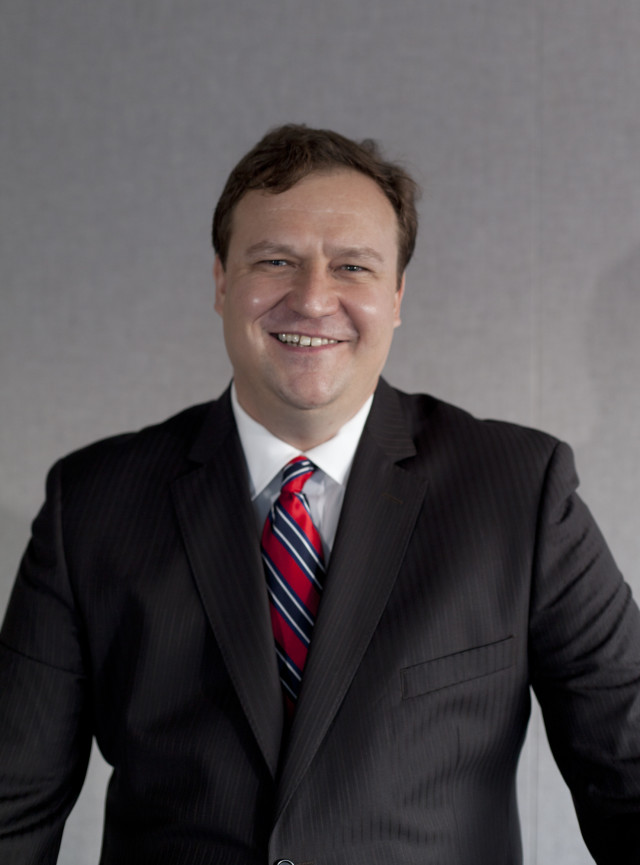 Today's Ukraine often finds itself in the international news for all the wrong reasons, but amid the headlines of hybrid war with Russia, economic crisis, and continuing post-Soviet corruption, there are alternative narratives that hint at a more positive outlook. The most encouraging sector of the Ukrainian economy is currently the IT industry, which is growing at a rapid rate despite facing highly unfavorable circumstances. The rise of Ukraine as an IT superpower is a story of playing to the country's strengths and making the most of its human capital. With the right encouragement, the IT sector could now go on to become an engine for broader change and development throughout the Ukrainian economy.
Any country with a struggling economy, which is also in the midst of a war like Ukraine will have to look for creative and innovative ways to be competitive and leverage its tight resources to compete in the global market place. Ukraine must also find specific ways to do things comparatively well at lower costs and to capitalize on it's other specialized advantages. Human capital is arguably Ukraine's strongest competitive advantage, and this wealth of talent is driving the country's IT revolution. Attention-grabbing success stories abound. Ukraine has produced innovative companies like Viewdle, a pioneer in facial recognition technology for E-commerce, which was acquired by Google in 2012. Then there is the world's number three job hunting search engine Jooble.
It is estimated that Ukraine currently has around 50,000 software engineers and 100,000 IT professionals. Those numbers have made Ukraine into a popular destination for large tech companies to set up research and development centers. Samsung, for example, was already employing over 1,000 people in the Ukrainian branch of it's office in 2014.
The Ukrainian IT outsourcing industry has been growing 27% annually in recent years, five times faster than the global average. Ukraine also has a very well developed IT and Tech networking community and numerous incubators. One such startup accelerator is WannaBiz which was founded in 2012 in Odessa as a tech hardware incubator, and is now located in Kyiv.
Another entrepreneurial success story is the incubator and tech hardware accelerator Carrot –  which was one of the first tech hardware incubators of its kind in Ukraine. One of Carrot's success stories has been PetCube, a Ukraine-developed device that allows pet owners to remotely play with their pets when they are away from home. Ukraine also has its own crowd-funding ventures like FISON, and startup support and networking organizations like Start Up Ukraine and Kyiv Working to name but a few.
There is definite room for further growth in Ukraine's thriving tech sector
The growth of the Ukrainian IT sector has only become an international business news story over the past couple of years – partly because of the contrast it offers to the gloomy coverage of the ongoing conflict in east Ukraine. However, this IT expansion has been taking place for far longer. There are numerous reasons why Ukraine is able to occupy a leading position in the global IT market. In Kyiv for example, there are to be found an impressive number of excellent technical schools and universities. Many of these are well known for their prowess in teaching technology and IT, producing many of the graduates that are part of the new business class.
Odessa itself boasts a flourishing IT industry. The sector provides employment for more than 8,000 people, or just under 3% of the total working population of the city. Lviv also has a large pool of top universities and produces over 25% of all IT specialists in Ukraine. With the number of IT graduates increasing each year, Lviv is considered a leading educational center in Ukraine and one of the largest in Central and Eastern Europe, with 38 higher education institutions. Lviv also enjoys Ukraine's closest geographic proximity to EU countries. Lviv also highlights the benefits of IT infrastructure co-operation between municipal government, local higher education institutions, and the private sector. For example in 2011 the Lviv IT Cluster was created to facilitate co-operation between businesses, local city authorities and universities to build a comprehensive IT-focused trade and business development strategy for the city.
At the same time, this has increased the quality of the talent pool and attracted companies to the region. Some notable success stories of these efforts are companies like software consulting firm ELEKS and outsourcing global player SoftServe, which are leading firms in global IT outsourcing and have offices in multiple countries. Ukraine has leveraged its advanced education system and human capital talent regionally and nationally as a comparative advantage to offer competitive pricing in the global outsourcing market. In some cases, it has been doing so for quite some time before the current crisis.
The growth of the Ukrainian IT sector has only become an international business news story over the past couple of years
Clearly, Ukraine has a well-developed and promising new entrepreneurial class in the tech and IT sectors. While some are global players, most are small- and medium-sized enterprises. This gives Ukraine an excellent resource and competitive advantage by having leveraged a comparative strength, but there are some definite areas for improvement. In thriving developed economies like the United States and many nations of the EU, it is generally agreed that SMEs are key economic innovators and job creators. It can definitely be argued that Ukraine's path forward in economic terms lies in the further growth of SMEs. In the eyes of most foreign investors, these enterprises that are the most attractive.
There is definite room for further growth in Ukraine's thriving tech sector. One major weakness in the IT and tech sector is that many startups struggle to obtain further rounds of capital funding from interested Ukrainian investors after they have reached mid-stage growth. They are often forced to look abroad for funding or even move their offices out of Ukraine to set up shop in the United States or the EU. While this is great for their growth, it is bad for Ukraine's overall economic development as it results in a de facto brain drain of talent. More could be done at the level of further co-operation between businesses and universities and schools, as well as local, state, and the national government. Concerted efforts should also be made to make setting up and growing IT businesses easier. Ukraine's IT sector is here to stay, but the country's authorities must make sure they get the most out of what is potentially a game-changing sector of the economy.