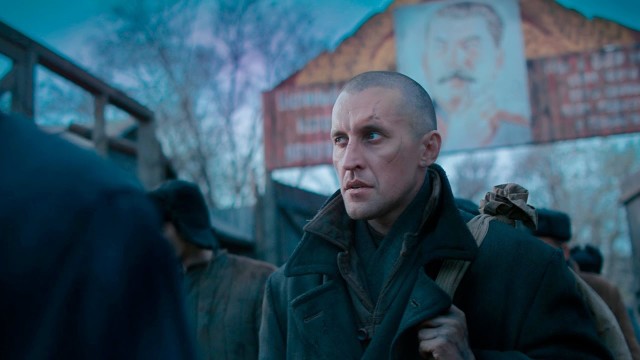 "Chervonyi" tells the story of the former Ukrainian Insurgent Army (UPA) commander Danylo Chervonyi leadership of a mutiny in a Soviet Gulag.
The film by Zaza Buadze is based on Andrei Kokotiukha's book of the same title. Both stories are based on historical events, which will linger with viewers long after they leave the theatre. It should be said that "Chervonyi", especially for non-Ukrainians, is one of those movies that you need a little background information to get the most out of, so it would be wise to skim the relevant Wikipedia page before viewing.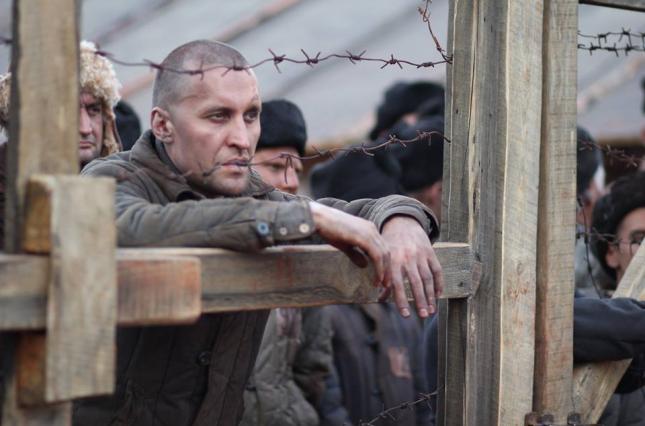 From the very beginning, the viewer is overwhelmed with a multitude of plot lines and characters, which distract somewhat from the main storyline. The film's grand scale would probably make it difficult for someone unfamiliar with the history to watch the film and understand all the specifics of relations between various factions.
However, the film's saving grace is its cinematography. The frame is mainly focused on red, black and grey colors, which create an effect of encumbrance, frustration and desperation. The characters aren't quite fleshed out, but the palpable bleakness allows the viewer to empathize with them on an individuated level.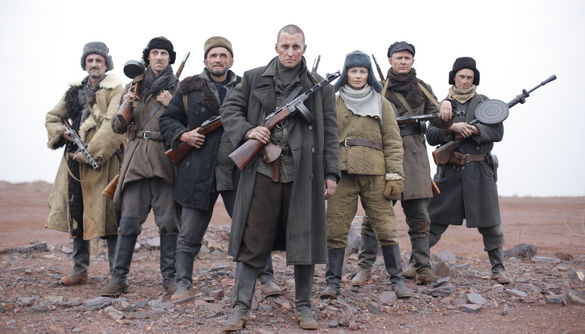 It is an undeniable fact that historical films are common in Ukrainian cinematography, after many years of neglect of historical themes, and offer a much needed opportunity to share Ukrainian history with a worldwide audience. Times of war and strife typically do lead to the creation of patriotic cinematic works. Despite the lack of a well-structured plot and believable characters, the audience will feel likely feel that this film is a sincere expression of patriotic theme.