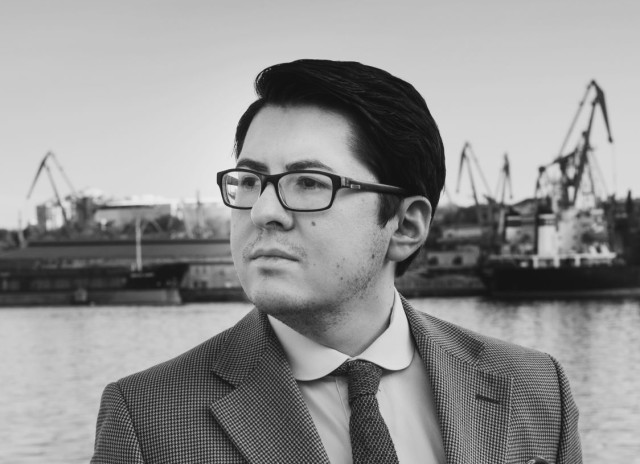 The official commemorations for the genocidal crimes committed at Babyn Yar that have taken place these past few weeks in Kyiv, have demonstrated Ukraine's political maturity. The 75th anniversary commemorations were carried out with dignity, grace and aplomb. It is surely not easy to claim responsibility for being a victim, an aggressor, or a collaborator. All the more so when one is doing so in the midst of a conflict and a prolonged search for identity… Thus the Ukrainian nation and the Ukrainian people have a great deal to be proud of. That is why our special report on Babyn Yar, with an interview with the world famous historian Timothy Snyder as well as the totally original poetry that we are publishing as part of it, is the portion of this issue that we are the most proud of.
With time our magazine's coverage of contemporary Ukrainian culture has expanded and deepened. We will still always publish pieces about the Privoz market and about governor Michel Saakashvili's latest madcap adventures. So while we still very much care about covering this city- this charming, literate, scheming, debonair, eccentric, baffling, shining, decrepit and brilliant city – more and more of our coverage of Ukraine's tremendous cultural scene is not limited to Odessa. While we continue to be a magazine about Odessa and rooted in Odessa, we are quickly becoming more national and strive to be Ukraine's premiere English language literary-political-cultural magazine. To be it's gateway unto the world.
This month we are covering topics as diverse as Ukrainian historical debates with historian Serhii Plokhii, the emergence of a talented young fashion designer Dafna May, Our new columnist Eugene Demenok has also uncovered the secret of Sonia Delaunay's birthplace after concerted searches through the archives. Dmytro Sikorsky continues writing the world's only English language column on Bessarabia's cuisine. Our art critic Ute Kilter had breakfast with the radical Russian artist Oleg Kulik. Expecting him to bark like a dog, she instead wound up speaking with a meditative Buddhist instead. Our political coverage has also deepened with Ukraine analysis heavy weight Adrian Karatnycky writing for us about the state of the war against corruption.