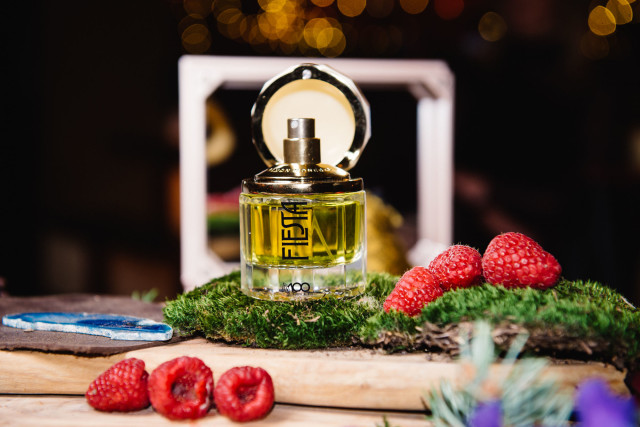 World famous Spanish fourth-generation perfumer Ramon Monegal created the new scent FIESTA in time for the 100th anniversary of the perfume house. Last week, on December 1st, he personally presented the scent and related the story of its creation at a perfume dinner especially designed for this occasion by the team of Grand Prix restaurant. Natalya Kornienko, the owner, offered a unique menu that was based around the ingredients used in the creation of the scent.
The conceptual inspiration for the evening came from Christina Kurganska, the owner of a niche perfume chain KAMANA which is the official representative of the Ramon Monegal brand in Ukraine.
Ramon Monegal comes from many generations of Spanish perfumers who established the perfume house Myrurgia, the official supplier of the Spanish Royal Family. During his career, he has created scents for brands like Julio Iglesias, Massimo Dutti, Mango, Ines de la Fressange, and others.
Now he is writing his own exclusive perfume story. In 2013, Ramon Monegal was the first in the history of Ukraine to create a scent especially for the country, with the symbolic name "The New One," celebrating the rebirth of the Ukrainian nation.
Now, the limited scent FIESTA celebrates a century-old history of the luxurious Spanish brand. The perfume's design is anchored by family values and love, and FIESTA can be used universally by men and women. It is a passionate, fiery and at the same time poignant scent. The composition strikes a delicate balance between flowery olive notes and the red rose, accented by warm leather and amber, as well as smokey undertones.
FIESTA came out with a very limited run of 2016 bottles, each individually numbered. The 100th anniversary of the perfume house is also celebrated with a book about its history, written by Ramon Monegal himself.